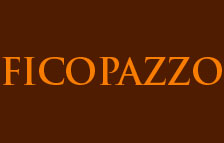 Historical centre of
Montefollonico (Siena)
P.IVA 1259930525
Tel. +39 0577669488
E-mail:



WEDDING RECEPTION


The Grand Gourmet Restaurant " IL MEDIOEVO" is situated in the medieval borough of Montefollonico, among the two most famous Tuscan valleys, Valdichiana and Val d' Orcia.



Here you can taste the authentic Tuscan specialities realized with skill and competence, with particular mixes of special tastes and good smells of the area between Val d' Orcia and Valdichiana.
For our guest we always select with care only the best raw materials offered by our country: the extra-virgin olive oil of Trequanda, the meat of the Valdichiana, ( the famous Chianina race) , the pork products of Montefollonico, Pienza cheeses ,truffles and mushrooms of our woods, all with a careful selection of local wines and supertuscany wines.