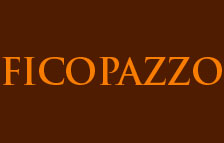 Historical centre of
Montefollonico (Siena)
Via Coppoli N. 21
P.IVA 1259930525
Tel. +39 0577669488
Fax +39 0577668800
E-mail:



RESTAURANT


Gran Gourmet Restaurant "Il Medioevo"

Romantic living room and wine bar.
Rooms once used as horses' stalls.

With its expertly restored stone walls as well as the brick arches and the fireplace, with the large windows looking over the Valdichiana and the stylish furniture, the restaurant offers an intimate and refined atmosphere.

It is here that the authentic Tuscan specialities can be tasted, and in particular those from the part of the region between Val d'Orcia and the Valdichiana, with carefully blended ancient fragrances and flavours; and it couldn't be otherwise given that the chef and owner Paolo Masini is a direct descendant of a dynasty of haute cuisine chefs (a grandfather was once a royal chef in Naples).

And not only this, he can boast almost thirty years of experience in the sector of restoration and hospitality. Obviously only materials of the highest quality are carefully chosen for the guests from the surrounding area: Sienese extra-virgin olive oil, Vino Nobile di Montepulciano and Brunello di Montalcino wine, Pienza sheep's cheese, white and black truffle depending on the season, top quality Chianina beef considered amongst the best meats in the world, salami...

The restaurant hall can accomodate 170 people and the terrace can hold in summer 220 people.
We organise banquets, business luncheones, and wedding receptions with the certainty of offering absolute discretion and a scenario that is unique in the world.