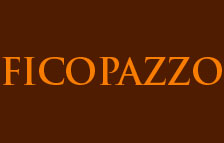 Historical centre of
Agriturismo Ficopazzo
di Masini Paolo
S.C Le Regge Montefollonico
Tel. +39 0577 669512
E-mail:
P.iva 01445420522



COOKING CLASS


In the enchanting scenarios of Relais La Costa experience the cooking class with Paolo and Agnes and the kitchen team.
Learn with us to cook the typical Tuscan and Italian dishes and after enjoy the lunch!

To book your cooking class day or to have more information please contact info@lacosta.it

OUR PROGRAMS:
Every day from 10.15 AM we start Cooking Class at Restaurant Ficopazzo.
Montefollonico outside 🇮🇹 Address : ➡️ Loc.Le Regge 20.
Every day the Class cca.3 hours,we have 3- 4 -type different Italien courses.
Our menu's:
1,-2 varia :
- Melanzana alla parmigiana/oven baked eggplants with tomato and parmesan cheese o Torta di verdure
- Pasta by homemade ➡️🇮🇹 Spaghetti alla chitarra e colors pasta o ravioli,tortellini
- Pesto alla genovese or tomanto sauce with special garlic of Valdichiana territorrio
"Aglione" OR Lasagne with meat or without
- Porchetta or steak
Roast boned meat stuffed with wild fennel and with wild steamed spring onions in balsamic vinegar
- Dessert : tiramisu OR cantucci OR panna cotta

3.varia :
- Flan di verdure con fonduta di formaggi
Blended vegetables,bechamel steam cooked,with cheese fondue
- PIZZA
- pasta /troffie o carbonara classic
- dessert

4.varia : FISH -time
- Antipasto :alice marinata
- Cacciucco/ speciale Tuscan Fish soup
- Cozze frittata o polpo
- Fish : spigola / orata
- Capesante
- lemon sorbet

The courses is cca.3 hours,after the client can eat LUNCH in the restaurant.
The price is include : 1 day cooking course + lunch + Mineral Water + Wine or prosecco and caffe; grappa
The price : from 150 ,00 €/ 1 pers/1 time ( 1-2-3.varia)
Fish : from 180,00 € /1 pers / 1 day (4.varia)
For group %.

If you want book the date...let me know!