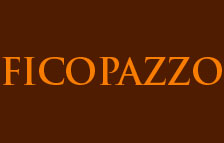 Historical centre of
Agriturismo Ficopazzo
di Masini Paolo
S.C Le Regge Montefollonico
Tel. +39 0577 669512
E-mail:
P.iva 01445420522



GOURMET-TOUR & HOLIDAY IN TUSCANY


Group min.4 pers - max.16 persons
1 week /7 days 6 nights

Room : 2 pers- double in big villas
Apartman big rooms with separrd bathrooms, hall with fireplace and terace

1.DAY : Check - in
The Group arrival in Montefollonico
Check - in together with all persons and relax. Welcome party
Evening dinner in our restaurant / Ficopazzo ( la guida Michelin) 3 km from hotel. Aperitivo e music ect.

2.DAY :
Breakfast in hotel
After breakfast the Group we go out tour
Citytrips 1 - to Pienza city, very nice and pecorino cheese-farm
Lunch too...with ham
We visit un "Macellaio"
You can see how make this famous tuscan cheese,( can buy something who want) and little walk.
We come back afternoon/6 hour P.M.
We will meet with Truffle-hunter and we go together to hunting a truffle.
Evening we will dinner in our restaurant
Paolo /Chef Supervisior show it for group how cooking the famouse truffle and the Group tasted it...for dinner: Truffle
This program is very funny and very interesting.
Late evening go back in the hotel.

3.DAY
Breakfast in the hotel
Meeting : 10.00 am
Start to tour in Siena citytrip
Here little tour / very beautyful city
Lunch here
Evening come back and in our restaurant dinner

4.DAY
After breakfast
After relax in the Swimmingpool
Lunch in our restaurant and we start
Citytrip Montepulciano
Tour with tram..relax
Afternoon we go for Winetasting and lets we talk about tuscan wine!
When come back, dinner in the our restaurant Ficopazzo.

5.DAY:
After breakfast in our restaurant COOKING CLASS for group.
We make together with Nonna pasta, lasagne , pizza, dessert, ect.with wine
Wery funny is this programm too.
( for cooking lets speak me the group, what they want learning about Italian Kitchen)
After lunch and wine, prosecco or bier
"You eat, what you cooked"!🍳
Afternoon : the Group relax in the hotel.
Evening : dinner in our restaurant

6.DAY :
Breakfast.
Aftef we will start ; Grouptour Brunello Wines. The most famous Winecompany and Montalcino citytrip.
Lunch here
Evening we will come back and last dinner together

7.DAY :
Breakfast and check-out
Good bye.

Every Friday evening we have Summerparty with music and coctail and Italien dancing.

TRAVEL :
The group or persons arrival with airplane to Rome,(2 hours from us) or to Florence (1 hour to us), or Perugia (80km airport) or to Bologna too (2-3 hours).

This program totale the PRICE :
2000 €uro/1 person
( Including all what I wrote before)
- Hotel for 6 night
- Breakfast
- Programs truffle,cooking class, wineceller, degustazioni cheese and prosciutto ect
- Dinners
- Tours guida/ Im with group every day

Missing from this price
-the Airplane ticket and
-rent a car/or minivan/Bus rent price!
This more the clients pay more

PAYMENT philosophy : the Group or persons pay ,when rooms will blokked, deposit 50% for us.
Other money /other 50% before arrival.